3 May
by J. M. Tyree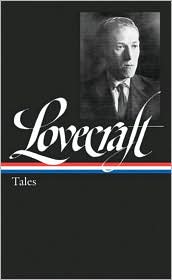 You move into an apartment in the West Village. Your upstairs neighbor keeps his rooms unnaturally cold. Then one day his air conditioning system breaks down, and he begs you for help getting ice. That's when you find out why he lives in a deep freeze. He's already dead, and he's being kept alive artificially by magic spells and refrigeration. At room temperature, he'll go off like a piece of meat. "Cool Air" is the best of Lovecraft's New York stories, written during a period of poverty and unemployment after his marriage failed. In March 1926, his letters describe an exciting new business venture as an "envelope addresser." That month, another kind of envelope containing "Cool Air" went to Weird Tales, which rejected the story. Lovecraft recounts a 30-cent dessert of strawberry shortcake–eaten as "a final fling & I won't do it again–as a prelude to his departure from NYC forever. "I think that most people only make me nervous," he confides in the same letter.
"Cool Air" is a witty and deliberate reconfiguration of the supernatural horror tale for modern urban living: "It is a mistake," he writes, "to fancy that horror is associated inextricably with darkness, silence, and solitude. I found it in the glare of mid-afternoon, in the clangour of a metropolis, and in the teeming midst of a shabby and commonplace rooming-house with a prosaic landlady…"
J. M. Tyree's "Futures" appeared in American Short Fiction, Fall 2009 (volume 12, issue 45).
Join ASF daily throughout May for the celebration known as Short Story Month 2010. Raise your glass high alongside staff and contributors to toast some of our most cherished stories and writers. From classic to contemporary, here's to another year of the short story and to the readers and writers who make them possible—cheers!
Looking to extend the party? ASF web editor Stacy Muszynski also joins a month-long discussion at Emerging Writers Network.